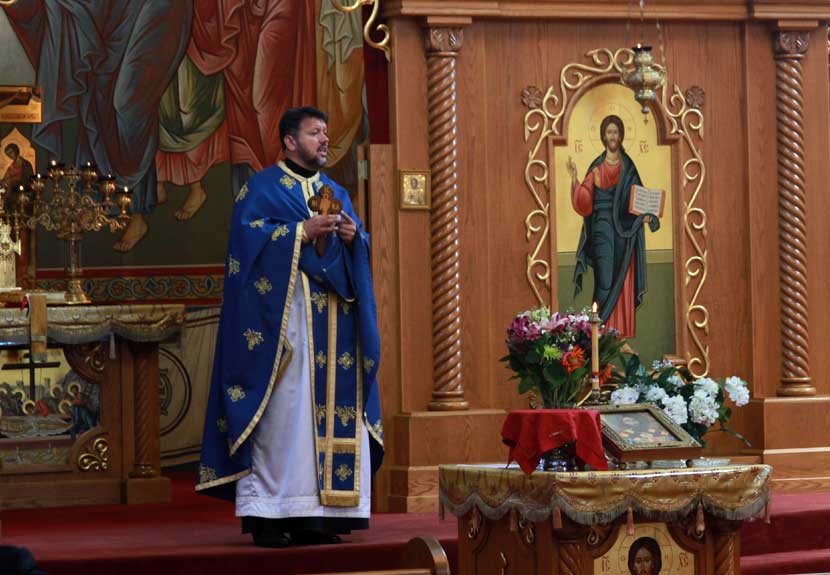 In the Spirit of Joy, we welcome you to join us in a luncheon celebration for 10 years of faithful and dedicated service at St. Sava Serbian Orthodox Church in Merrillville, Indiana by our parish priest the V. Rev. Stavrophor Marko Matic.
We are also proudly honoring him for his special recognition to the rank of Stavrophor of which he received from His Grace Bishop Longin.
The celebration will take place Sunday, February 19, 2017. Social hour and appetizers will begin at 12:00 p.m. with luncheon and program beginning at 1:00 p.m.
Please RSVP to the church office 219-736-9191 by February 15, 2017.