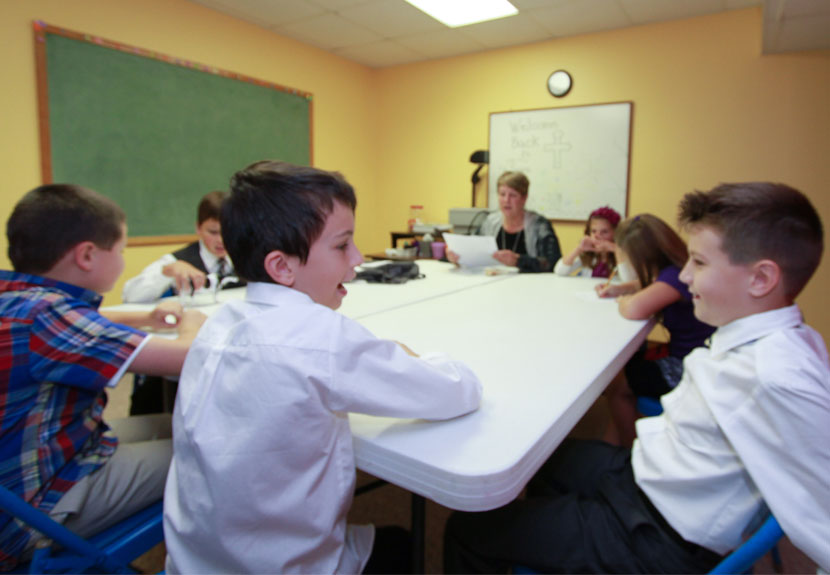 The St. Sava Sunday School in Merrillville, Indiana continues their Yankee Candle® Fundraiser and they need your help!
The Sunday School is raising funds for special programs and materials. The group earns 40% of every dollar you spend. The deadline for online orders is Sunday, March 12 and deadline for paper order forms are due Sunday, March 19.
If you know a Sunday School student at St. Sava, you can make purchases from their order forms and you'll have the chance to ask them about their favorite parts of the Sunday School experience! Plus, the top selling student will receive a cash reward!
Even if you don't personally know a Sunday School student, or if you live too far away, you can still support the Sunday School by making purchases online through a special online store that credits the Sunday School fundraising directly and items are shipped direct to your door.
If you order online, make sure to you the St. Sava Group Number during the checkout process so the Sunday School will get credit for your purchase. The number is 990017462.
Simply click here to see the exciting collection of America's Best Loved Candles™, candle accessories, flameless fragrance and assorted gift wrap. Shop online 24 hours a day, 7 days a week – everything is shipped directly to you.
If you are having trouble with the above link, you may copy and paste the following link in to your browser:
https://www.yankeecandlefundraising.com/mobshop.htm
The St. Sava Sunday School fundraiser will be running for a limited time. Online sales will end Sunday, March 12, 2017 and all paper order forms from students are due Sunday, March 19, 2017.
Please help the Sunday School by placing your order before the end of the sale.