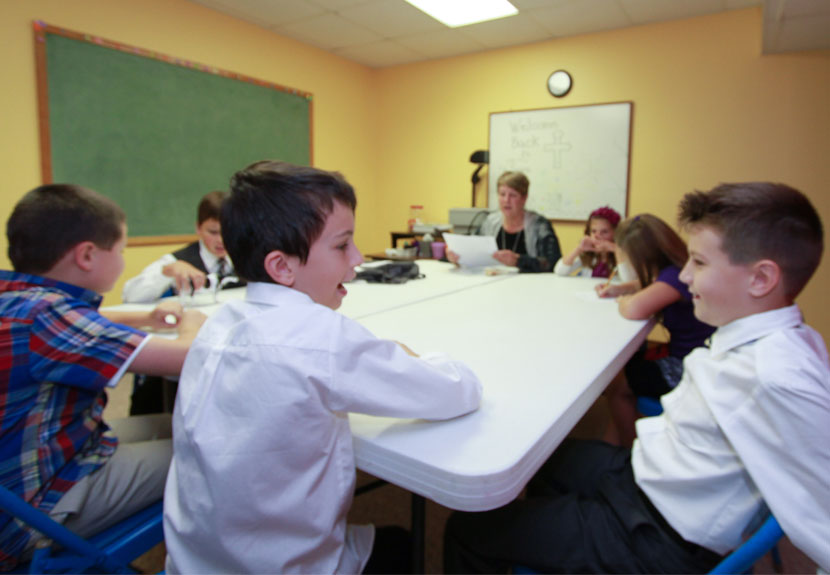 A new Sunday School year begins Sunday, Sept. 18 at St. Sava in Merrillville, Indiana for the 2016-2017 school year.
Registration is taking place in the conference room from 9:30 to 10:45 a.m. Cost is $50.00 for the first child and $25.00 for each additional child. 
Children of all ages are welcome to attend. Parents or guardians can help teach the next generation about values and spirituality by bringing children to church to experience Sunday School at St. Sava.
Jesus said, "Let the little children come to me and do not hinder them, for to such belongs the kingdom of heaven."
A luncheon is also taking place in the South Wing Social Center following the Divine Liturgy Sunday, Sept. 18. Contact the Church Office at 219-736-9191 for more information about registering your children for Sunday School.